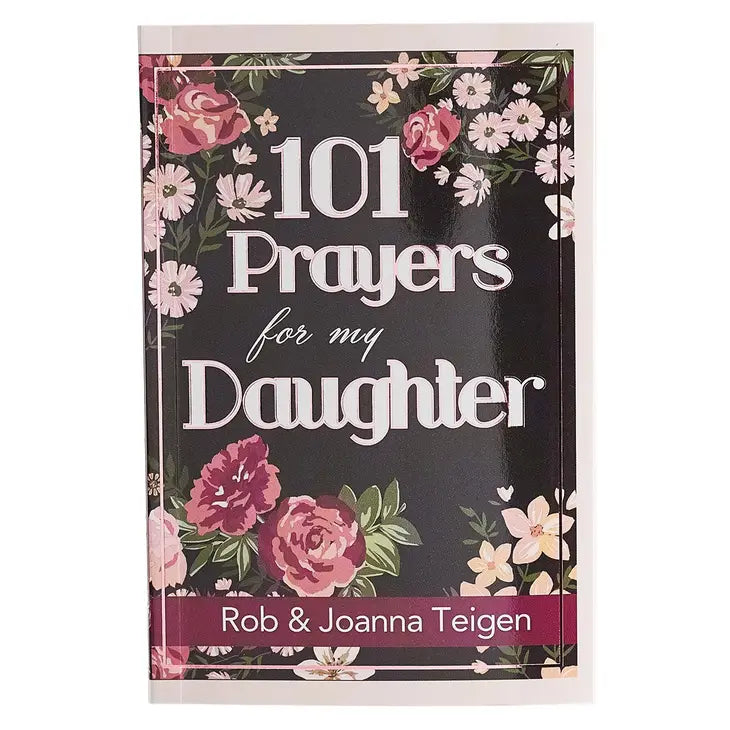 101 Prayers for My Daughter Gift Book
$6.99
Your most important spiritual responsibility as a parent is to pray for your children and the pocket-sized 101 Prayers for my Daughter Gift Book is designed to provide you with 101 themed prayers to pray over your daughter when you find yourself lacking the words.
Rob and Johanna Teigen, parents of two sons and three daughters, collaborated to create this prayer book that will help you pray for your daughter.  Whether you are praying for your daughter's salvation, self-worth, spiritual protection, discipline or joy, these short yet powerful prayers, all supported by Scripture, will lift her needs up before the LORD.  Each entry feature a Scripture verse followed by a short prayer.
The 101 Prayers for My Daughter Gift Book makes an encouraging gift to parents who are raising godly girls.  Consider adding a copy to a baby shower gift for a new baby girl or wrap a copy for a new grandmother.