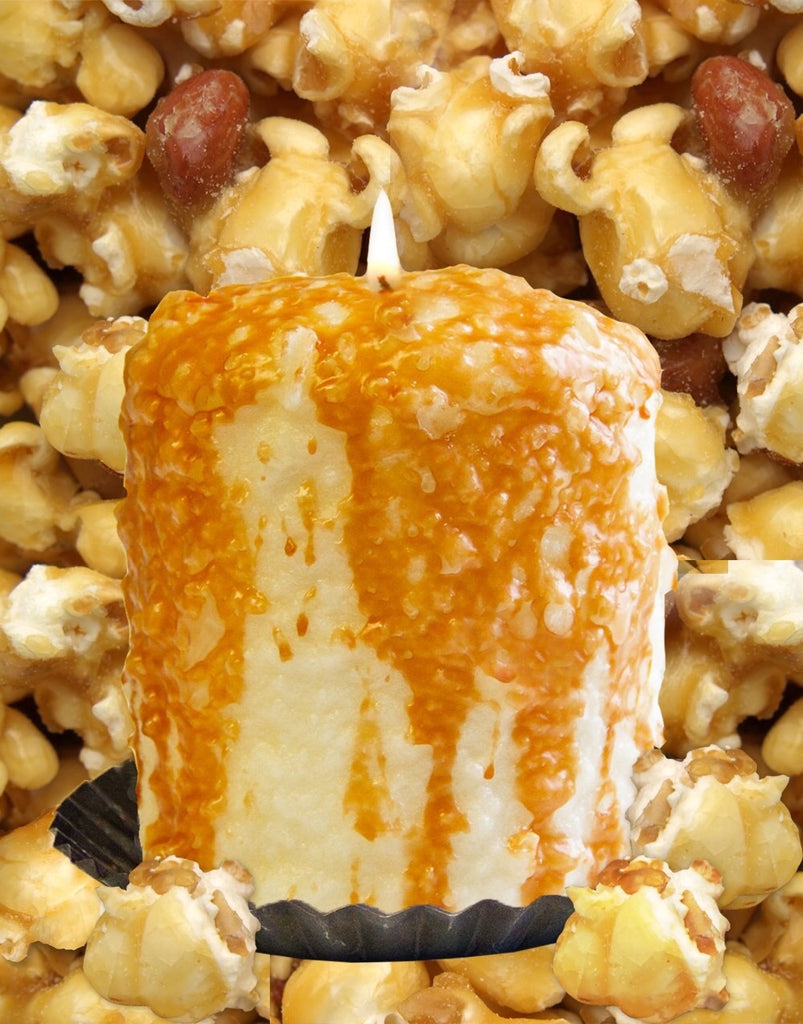 Hearth Candle
$19.99
The Hearth Candle is a classic, best selling product. These candles have a timeless primitive, lumpy bumpy exterior, and provide a beautiful glow to any room when burning.
The candle weighs approximately 2 lbs. and stands approximately 5″ high x 4.5″ in diameter. It is a long lasting candle, with a burn time of up to 150 hours.
The candle is appropriate for every room as a stand alone display, or grouped together in a shabby chic or rustic decor setting.
Caramel Corn:  The scent of this buttery vanilla candle glazed with caramel coating is even better than a trip to the local festival.
Carrot Cake:  The aroma of this candle will fill your home with the lovely smell of freshly baked carrot cake.
Cinnamon Bun:  We've saved you a trip to the bakery with our buttery, rich scent made extra special with a dusting of cinnamon on top.
Cranberry Chutney:  This creamy, rich candle speckled with crushed rose hips has the inviting combination of fresh cranberries surrounded by warm vanilla.
Evening Mocha:  This scent will take you to your favorite coffee house with the smell of rich coffee brewing with hints of hazelnut, caramel, and vanilla.
Fall Harvest:  This candle will warm your soul with the scent of pumpkin spiced with clove, nutmeg, and cinnamon.
Frosty Morning:  The comforting scent of mulberry combined with crisp Macintosh apples will warm your heart on a cold day. Rolled in glitter.
Gingerbread Cookie:  We've captured the warmth and aroma of an old-fashioned gingerbread cookie. The only thing missing is a glass of milk!
Northern Pine:  Experience a walk in the woods with the aroma of fresh cut pine around you without ever leaving the comfort of your home.
Pumpkin Crumb Cake:  Imagine a rich, sweet, buttery crumb cake fresh out of the oven with the scent of nutmeg, cinnamon, and allspice wafting through the air. 
Cinnamon:  The sweet smell of hot sugar cookies dusted with cinnamon will tantalize your senses without the guilt.
Sugared Maple:  Experience Saturday morning every time you smell this creamy, sweet scent that will have you craving pancakes!
Santa's Cider:
One of our best selling fragrances, Apple Cinnamon, renamed for the holidays.  Santa's Cider is a delectable combination of sweet & spicy cinnamon with fresh apple.  Perfect for fall and winter, it's sure to put a smile on Santa – and his elves!