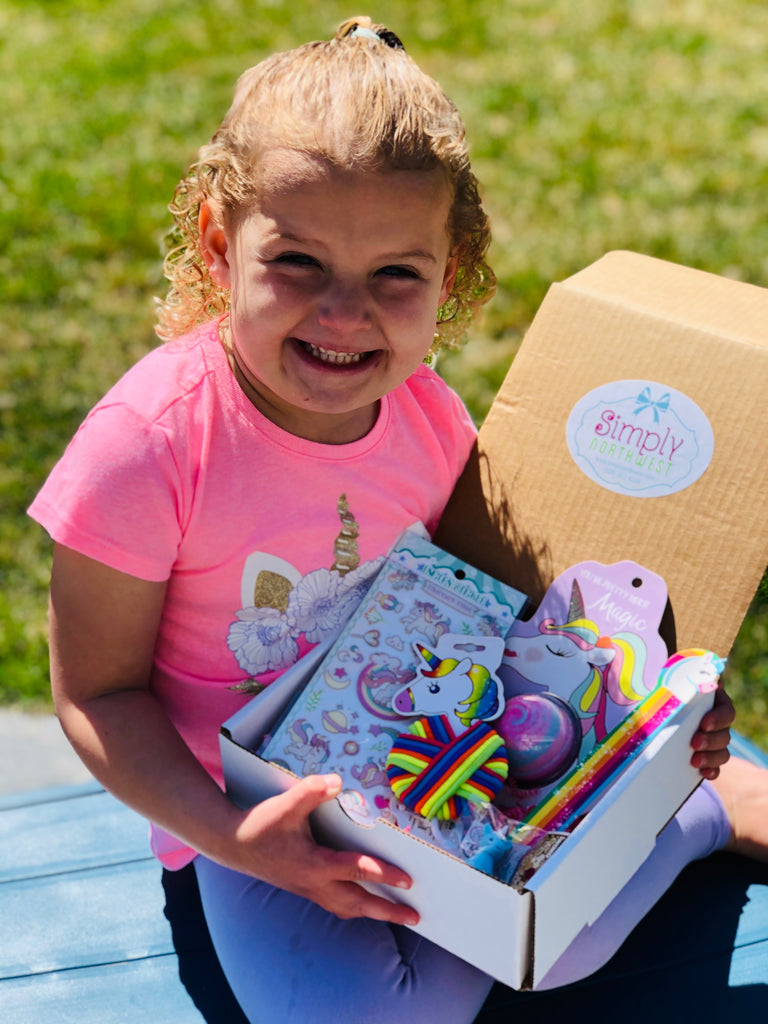 Unicorn Activity Kit
$22.99
Who doesn't love unicorns!  This kit is the perfect gift for any unicorn lover!
Whats included:
Bath Bomb: "You're Pretty Much Magic" Packaged Bath Bomb.  Smells Like: Rosewater + Lemonade
Unicorn Slap Bracelet:  Straighten out the bracelet by pinching the ends. Placing the bracelet on your wrist results in a slapping action and a snapping sound.
Unicorn Stressball:  feel the calming power of the rainbow
Unicorn Horn Candy Stick:  a yummy brightly colored treat