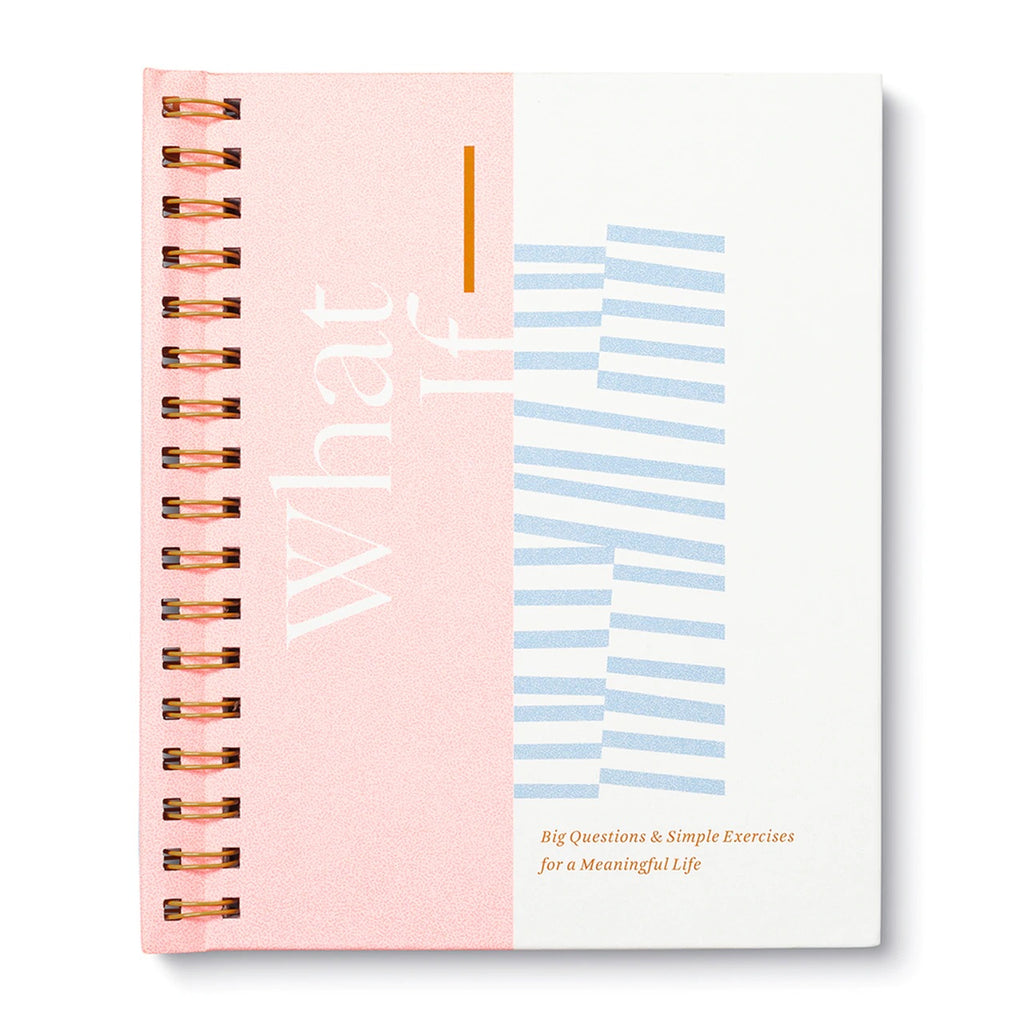 What If
$16.95
Big Questions & Simple Exercises for a Meaningful Life
Written by Miriam Hathaway
Designed by Chelsea Bianchini
What if your sense of wonder was stronger than your sense of fear? Why not let your curiosity find out how big life can really get?
You don't have to have all the answers to live a good life. In fact, it might be more powerful (and fun!) to ask all the questions instead.
This imaginative book offers you a series of questions as a way to tap into your inquiring mind and let it lead you to wonder-filled possibilities. You'll also find thought-provoking activities to help guide you toward your own exciting answers.
Includes inspiring "what if?" and "why not?" questions as well as reflective activities
An encouraging gift for a college student, a new graduate, or anyone taking on a new venture
Features partially exposed wire-O binding and bound inserts with prompts throughout