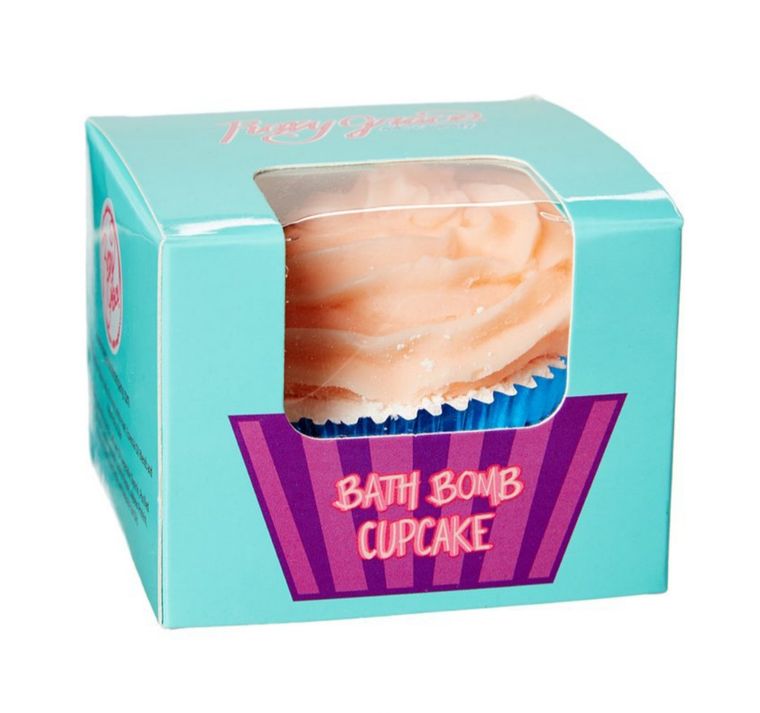 You're the Bomb!
$12.99
Let them know you think they are the bomb with our cupcake bath bombs.  
The treat within this box is not your average cupcake. It's 100% all-natural, super sweet, and ready to dive into your next bath. Organic fruit oils slowly fizz as you relax, surrounding your senses with lip-smacking goodness. And the icing on the cupcake? It's actually Shea butter soap! Smooth it all over your skin for a soft, hydrated glow. Forget the fakers: proudly made with no artificial dyes or ingredients, just 100% delicious fun!
Ingredients Bath bomb base: Baking soda, Citric Acid, Witch Hazel, Essential Oil Blends and Natural Mica Color Soap Icing: Coconut Oil, Palm Oil, Safflower Oil, Vegetable Glycerin, Purified Water, Shea Butter, Sodium Hydroxide, Sorbital Oleate, Soybean Protein, Titanium Dioxide, Essential Oils and Natural Fruit Oils.